Katharina Arndt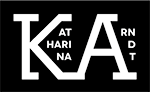 menu
NOT IN THE MOOD TO SAVE THE WORLD
Juni 14, 2018
opening | thursday 14.06.2018 | 6 pm
@CODEX
Tanja Selzer
Paul Pretzer
Nicolás Dupont
Markus Willeke
Lukas Glinkowski
Paris Giachoustidis
Marlon Wobst
Jofroi Amaral
Oliver Gröne
Daniel M Thurau
Ina Sangenstedt
Stefan Rinck
Katharina Arndt
Es spricht Jan Kage.
Fr. + Sa. + So., 15.-17.06.18 je 12-17uhr geöffnet.
Der thematische Focus der Ausstellung liegt auf dem Banalen und Einfachen, Profanen, Alltäglichen, Unspektakulären als Motiv in der Kunst, ob als Objekt, als dargestellte Handlung, als Art der Umsetzung oder als Material an sich.
Das Einfache als Gegensatz zum Heroischen, Idealisierten, Reibungslosen, Großen.
So ist auch der Titel "Not in the mood to save the world" zu lesen, als unheroische, eher schlichte Stimmung.
Gleichzeitig soll die Frage nach dem künstlerischen Auftrag gestellt werden. Gestaltet der Künstler das Kommende oder zeigt ein ein Abbild des aktuellen Zustandes seines Umfeldes?
LOCATION
CODEX
Greifenhagener Str. 43
10437 Berlin
www.codex-berlin.com
FACEBOOK
AUSSTELLUNGSANSICHTEN