Katharina Arndt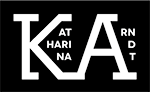 menu
groupshow @ GALLERIA PATRICIA ARMOCIDA
Eröffnung am 25.01.23 | 7pm
artists
KATHARINA ARNDT | PETER DOYLE | JEREMYVILLE | DANNI PANTEL
Galleria Patricia Armocida is pleased to present "PELLE", the group exhibition with works by Katharina Arndt, Peter Doyle, Jeremyville, and Danni Pantel.
"PELLE" is a reflection on the instinctive force of feeling, on emotional revelation and the externalization process.
In this group exhibition, "PELLE" is conveyed through infinite means of expression and interpretation: the boundary between that which is superficial and that which is profound, the covering that is exposed and protects, the place where contact and attachment take place, the symbol of humankind's physical and emotional relationships.
The narratives of the four artists intersect with recurring themes but are also in contrast with each other.
Read more in the press release:
download PRESS release
---
INSTALLATION SHOTS
---
available artworks
An overview of my available artworks.
For more informations: please contact Patricia Armocida, tel +39 0236519304/+39 3397291034 galleriapatriciaarmocida@gmail.com
download PDF
---
Duration
25.01.-10.03.2023
---
Location
GALLERIA PATRICIA ARMOCIDA
Via Argelati n° 24, 20143 Milano (MI)
+39 0236519304/+39 3397291034 | galleriapatriciaarmocida@gmail.com
www.galleriapatriciaarmocida.com